OUR VALUE-BASED PROJECTS
Our projects have a multi-pronged approach targeted at women's empowerment and sustainable development:
To re-purpose and up-cycle used and donated goods (much of which would otherwise be headed for the landfill) into saleable commodities
To provide life skills and entrepreneurial development pathways for vulnerable women in the community including survivors of abuse and violence
YOUR LOCAL OP-SHOP AND SUSTAINABLE STORE | GLEN EDEN
PRE-LOVED CLOTHING | UP-CYCLED PRODUCTS | ALTERATIONS
SUSTINNOWORX main store in Glen Eden is an opshop and sewing, upcycling and alterations workshop.
At SUSTINNOWORX we believe in creating regenerative communities through environmentally friendly initiatives that promote ecological well-being and self-reliance of those who contribute.
Every dollar spent at our stores by our patrons will contribute to furthering sustainability, community resilience and the wellbeing of individuals.
  OUR ORGANIC FOOD STORE | RĀNUI ALL PROFITS SUPPORT SURVIVORS OF ABUSE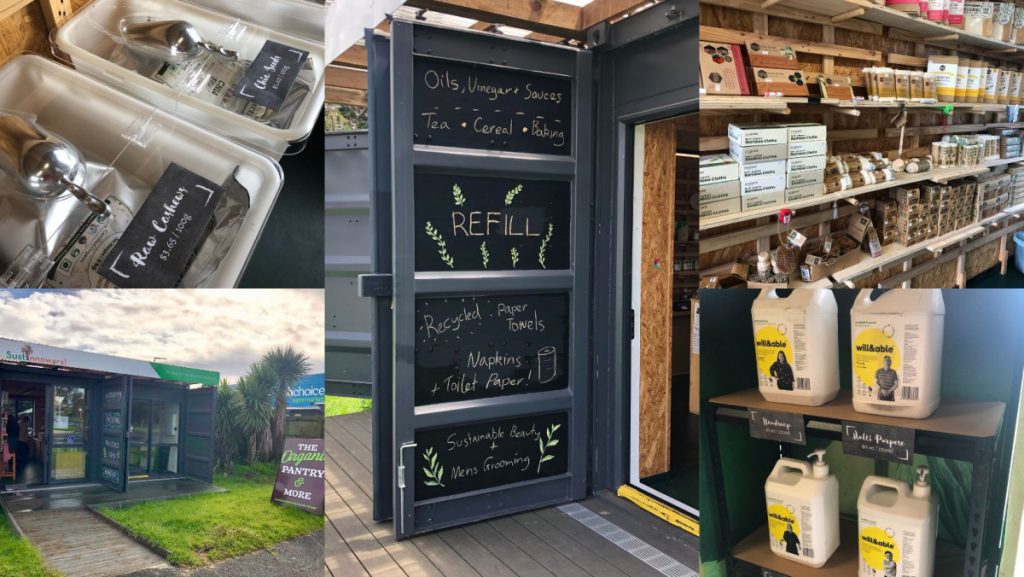 Our second store is located at 455 Swanson Road, Ranui. Our Ranui store is relaunched as The Organic Pantry & More! Supplying organic dry pantry goods and oils to the wider Waitakere region. Refill options soon to come. Now open Monday-Saturday, or order through our online store. All profits still going directly to empowering women.